,
Hi folks, its the 1st week of April 2020 and some of our fishing ramps where we launch our fishing vessels are closed due to the Corona virus situation. There are still a few ramps open to the public because, you know, we 'just gotta go fishing'. My favorite launching site and fishing area , Cedar Key Florida, has closed the city ramps to all charter fishing boats. It is normally a very busy launching site and usually many people are milling about, coming and going. In this time for concern of the contagious nature of this virus , the city management decided it wouldn't be safe to have great numbers of folks around the docks. Sad, but true. I had a trip cancel because they were concerned about sitting next to each other in the automobile, for the 85mi. drive over to Cedar Key. A couple of trips because of high winds. Cedar Key Florida has some wonderful fishing all year, but springtime is the best. I have been finding a lot of speckled trout all over any grass and sandy areas. Folks call it the 'flats'. Vast areas 3 to 4 feet deep. The redfish have all come out of the backwaters, their winter hangout, and are schooling around the oyster bars on the edges of most all the keyes here. I'm looking forward to when all the restrictions are lifted and we can get back to launching and fishing with groups. Untill then my wife and I are hunkered down here in Otter Creek Florida waiting on the OK word. I think it will be real soon. Call me at 352-221-5463 and lets speculate. thanks, capt. Dan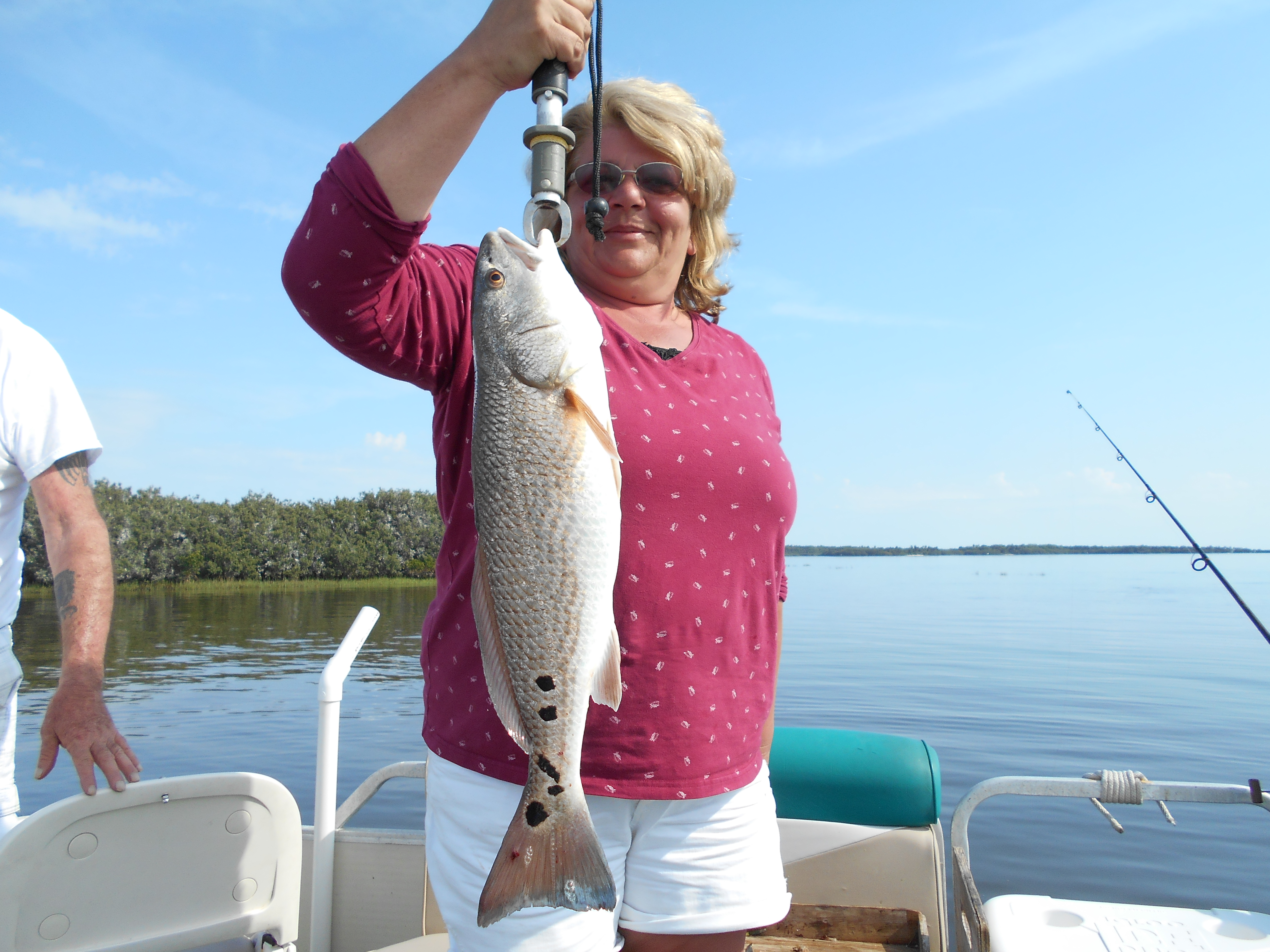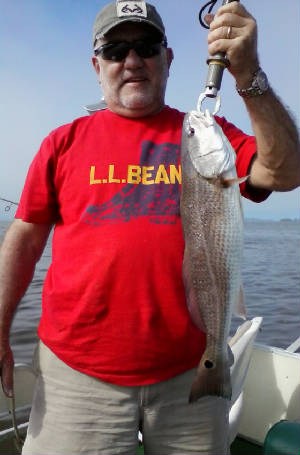 Mitch Wilburn from Knoxville, Tenn. with a 24in. redfish
Below is Kate from Alaska with a 26.5in. trout.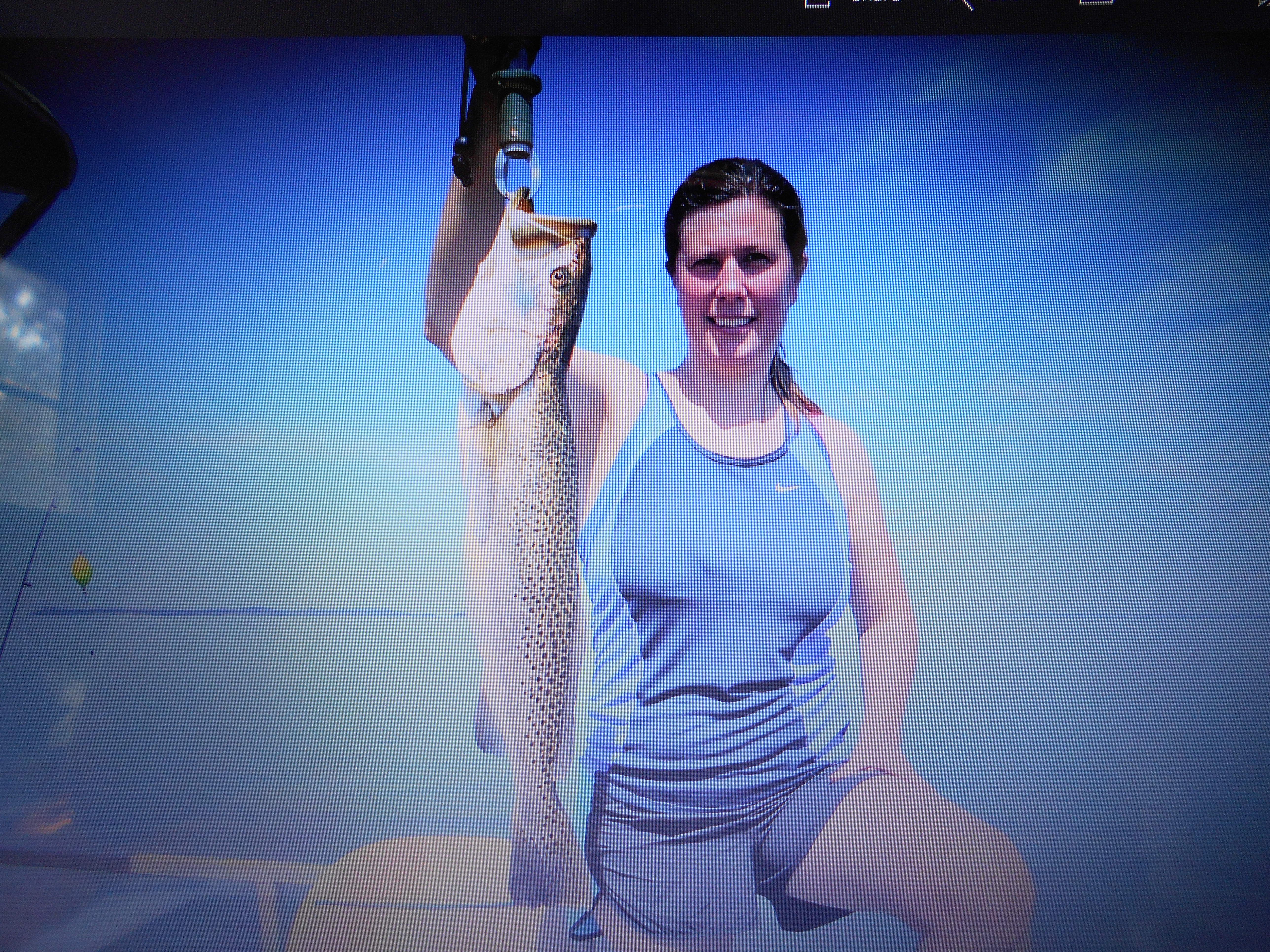 A 4 hour fishing trip for 1 to 5 folks is $350. 5 people is the maximum. I'll provide all the fishing gear you'll need and fishing license too,then fillet your catch back at the dock . Call me at 352-221-5463 and schedule a trip. Capt. Dan
Below is our pontoon boat with lots of room and a smooth and quiet Yamaha 4 stroke.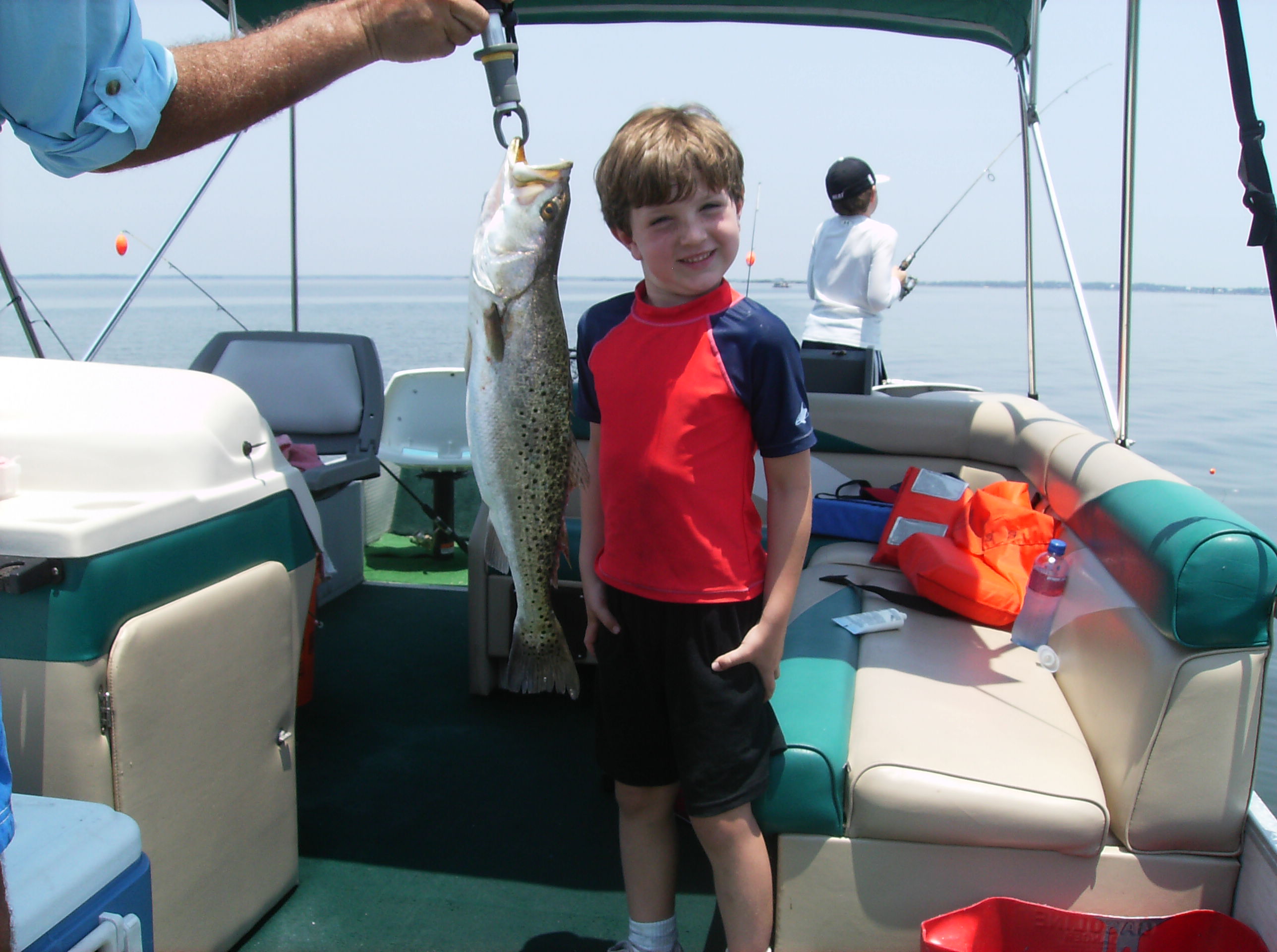 Above, 6 year old Will Wertenberger stands next to his 22.5in. seatrout as father Nevin holds it for photo.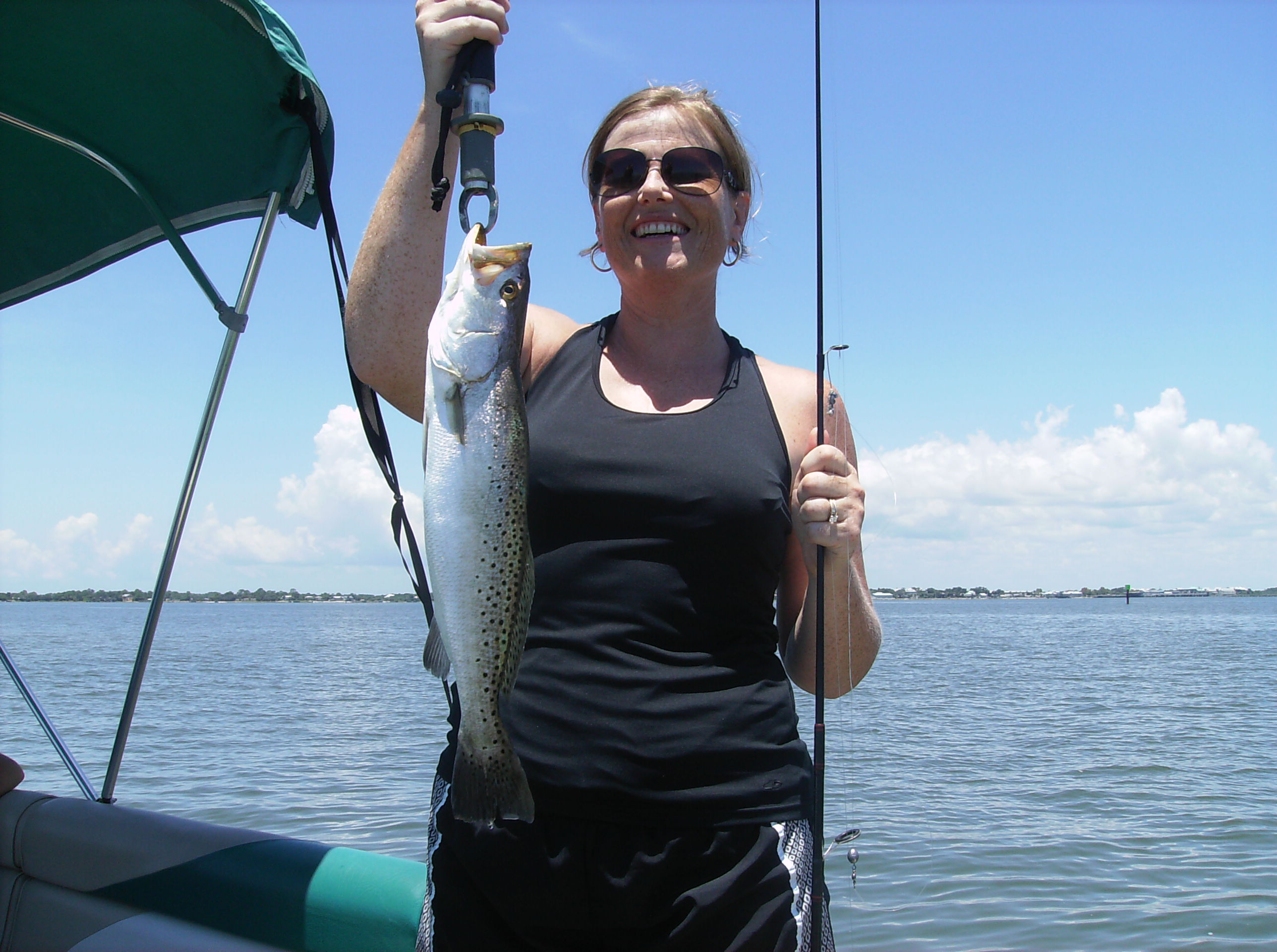 Above, Fionnuala San Juan makes the Irish proud with her big trout
Come fish with me aboard a spacious 24ft pontoon in the unspoiled fishing grounds of Cedar Key Florida.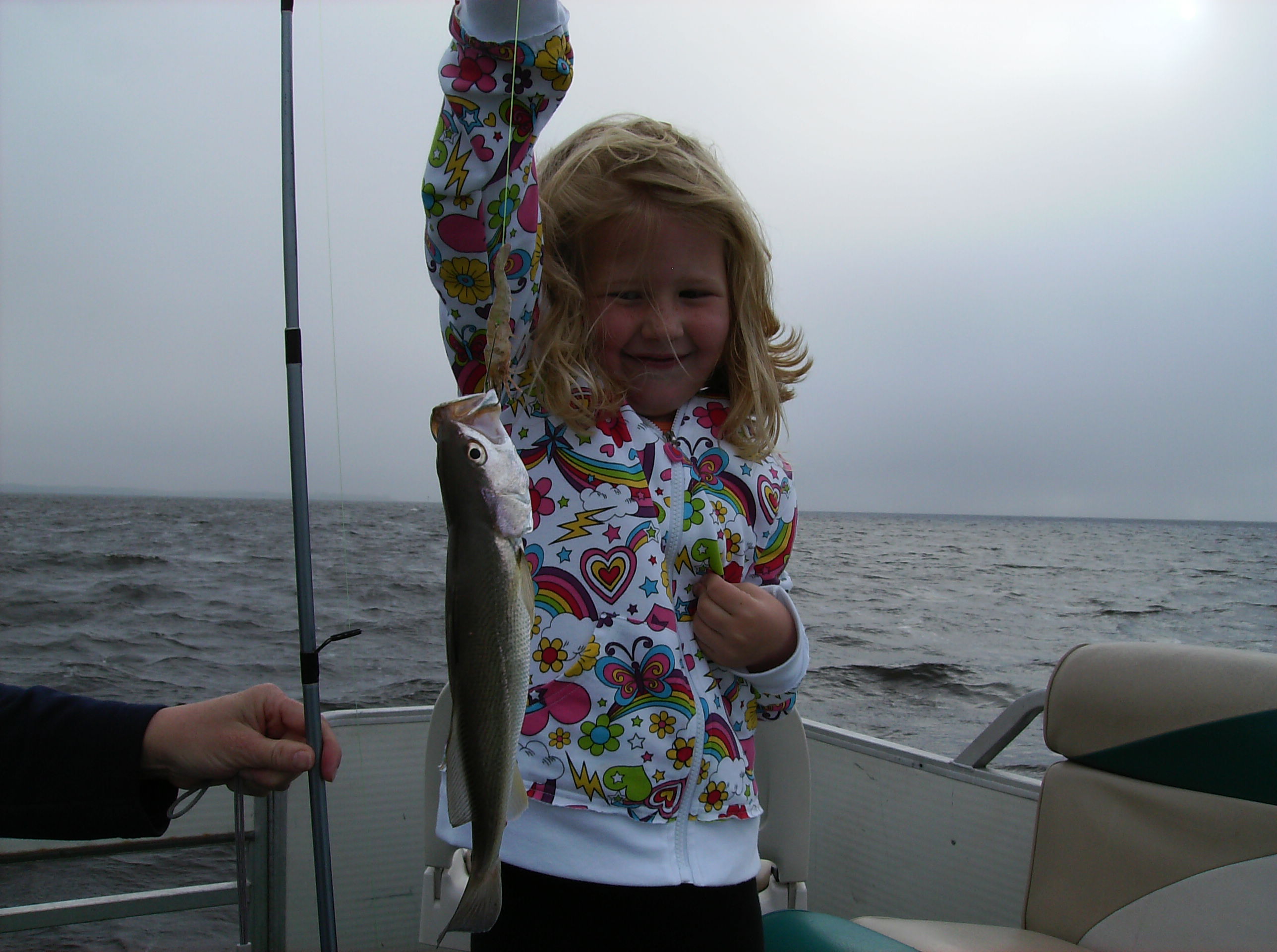 everybody catches fish
Below is your captain holding up a 26.5in redfish.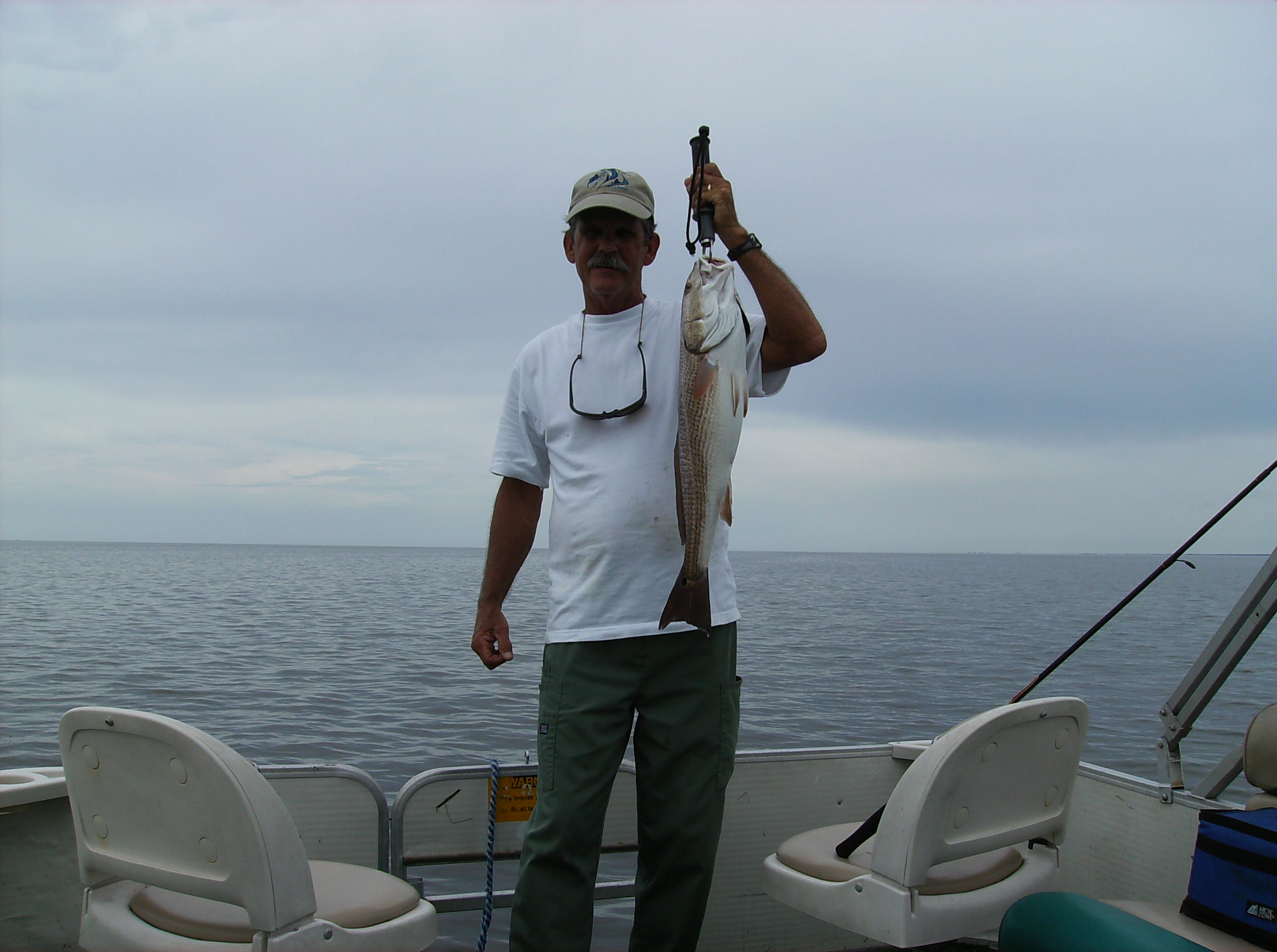 click 'Activities'on URL for recent fishing tale w/pics
Stay in luxury overlooking Cedar Key backwaters at 'Old Fennimore Inn'
A Red too big. We had to release Don Hyland's redfish after this pic. It was 1 in. over the legal limit of 27in.

Above, Doug Cole of Chiefland, Fl. holds up a 38in. bullred he caught on warm day. A quick picture and measurement and I slipped him back into his world to breed some more.

Bob Seguin hoists this 40 lb Drum for picture in one of my favorite inshore spots.

Authentic old Florida lodging at Cedar Key Bed and Breakfast