Hey folks, it's mid November 2019 and the fishing has not let up since last Spring. There are many Redfish all over the oyster bars and in the tidal streams both low and high tides and in between. Speckled trout are plentiful. The water temperature is down to a perfect 72 degrees F and all the species are busy eating up bait pods surrounding these small keyes here on the Gulf of Mexico side of Florida on the Northwestern coast. Thats where Cedar Key is located and things are still a little slower and laid back than most of the state. Set a course for Cedar Key and bring your fishing rod. Better yet call me and I'll provide you, and your family, rods and reels to fish on my 24ft. pontoon boat with a quiet Yamaha 4 stroke outboard and we'll ply the waters in and around Cedar Key and catch a boatload. I'll fillet all your fish and zip them up in a sealed plastic bag with ice so you can eat them that evening. Fresh seafood, you caught yourself. I love it. Please call me at 352-221-5463 and we'll pick a good day and go do it. ........check out the pics below and the other couple of pages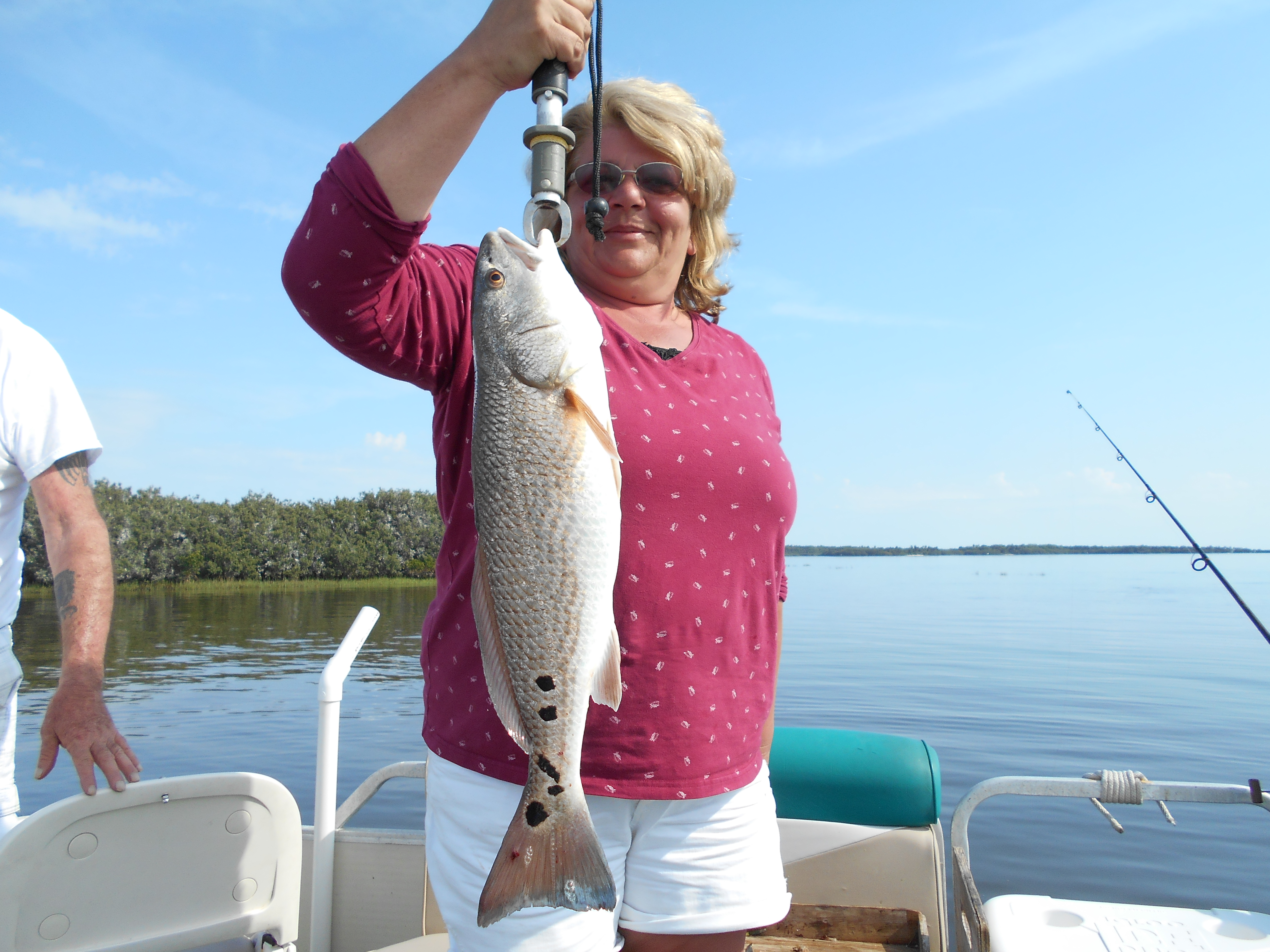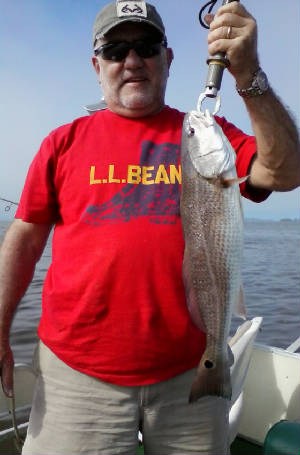 Mitch Wilburn from Knoxville, Tenn. with a 24in. redfish
Below is Kate from Alaska with a 26.5in. trout.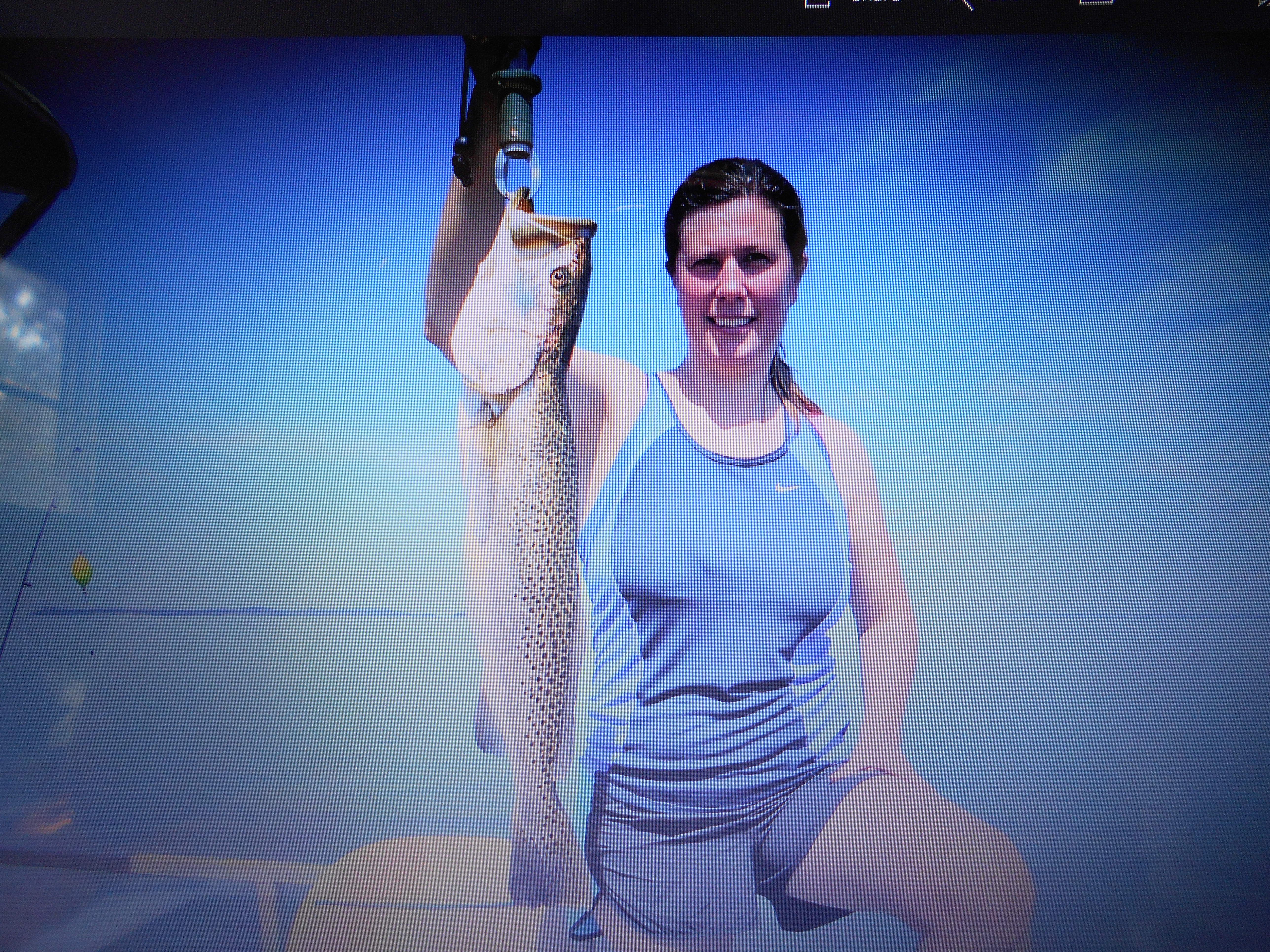 A 4 hour fishing trip for 1 to 5 folks is $350. 5 people is the maximum. I'll provide all the fishing gear you'll need and fishing license too,then fillet your catch back at the dock . Call me at 352-221-5463 and schedule a trip. Capt. Dan
Below is our pontoon boat with lots of room and a smooth and quiet Yamaha 4 stroke.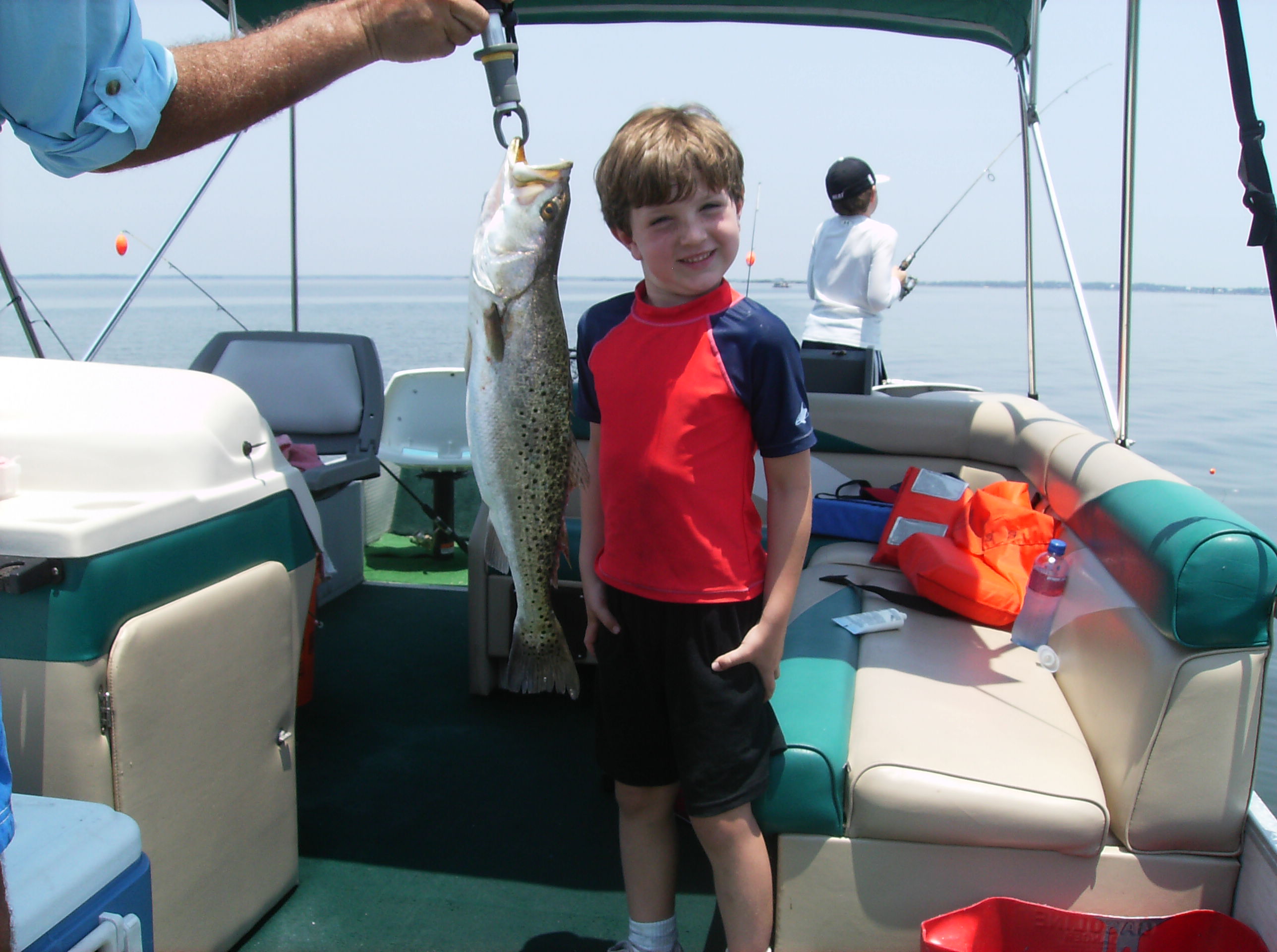 Above, 6 year old Will Wertenberger stands next to his 22.5in. seatrout as father Nevin holds it for photo.