,
Hi folks, in 2 days it will be the 1st of April and we are already brown as bunnies down here in Cedar Key Florida. The sun is shining and temperature is 80 to 85 degees F. Clear skies and a light wind make for a beautiful day to get out on the water and catch some big plump speckled trout or a 2 foot redfish or mabey the very tasty pompano. Spring has sprung and the water temp has risen to 70 degrees F already and the fish are lovin' it. There are a lot of fish swarming around these keys, keys are in shallow water and islands are in deeper water , every springtime and this season is no different. Even the redfish have moved out to feed on and around all the oyster bars surrounding each of these keys. It's a treat and a great diversion from our landside lives to float along on my 24ft. pontoon boat and angle for a few big ones. I fillet all our catch and place the fillets in a ziplock bag with fresh crushed ice so you can close them up in your cooler for the ride home. I suggest eating them fresh. A fresh salad and some perfect rice and a slab of speckled trout is delicious eating while you tell fish stories. I'm always looking forward to it. Call me please at 352 221 5463 and we'll pick a good day to go fishing. thanks, Capt. Dan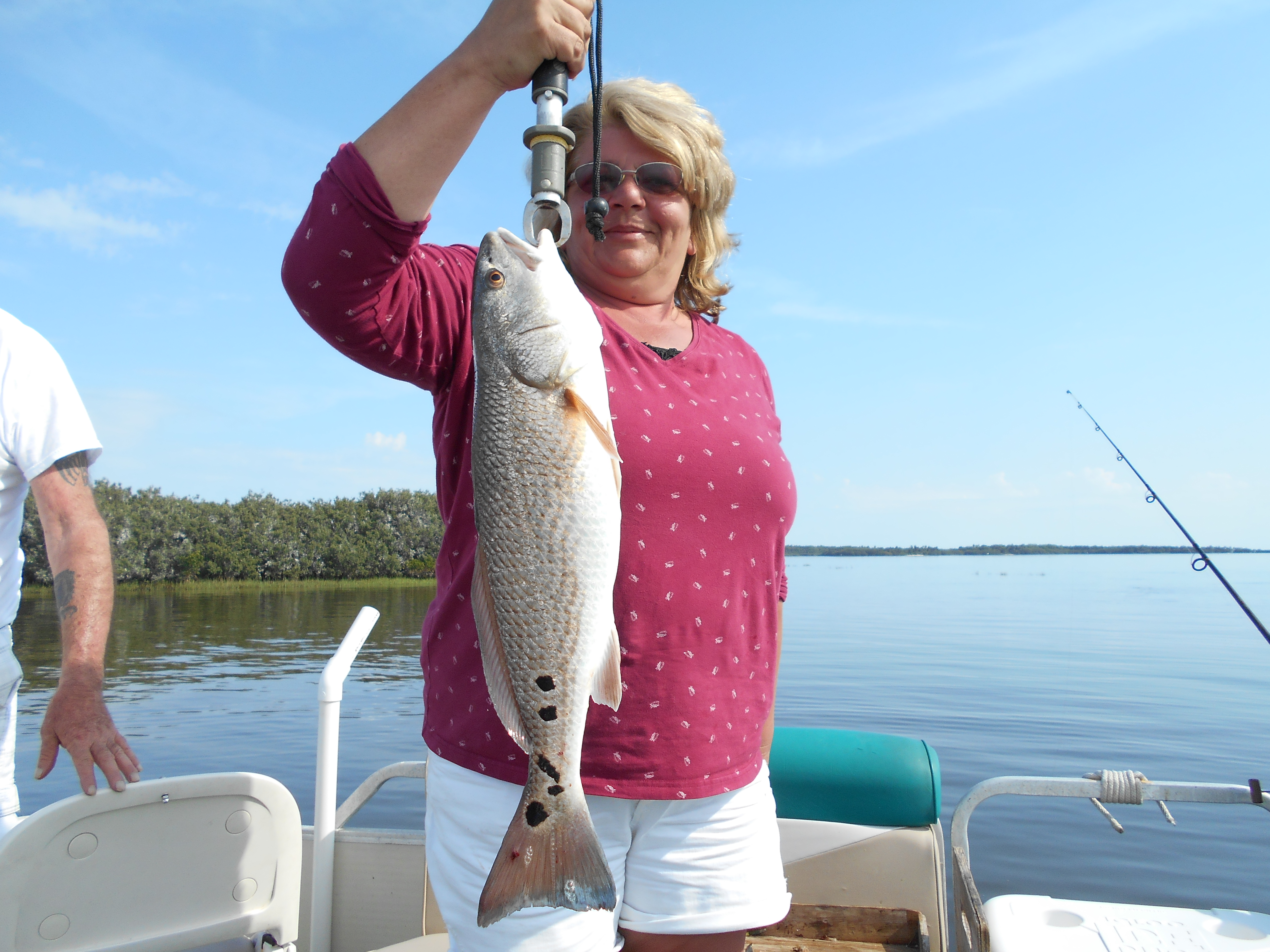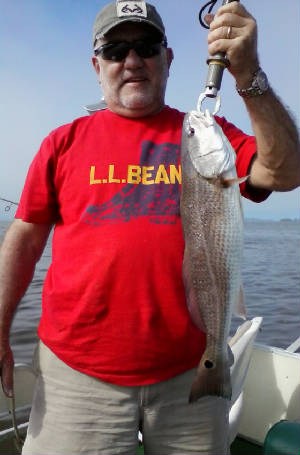 Mitch Wilburn from Knoxville, Tenn. with a 24in. redfish
Below is Kate from Alaska with a 26.5in. trout.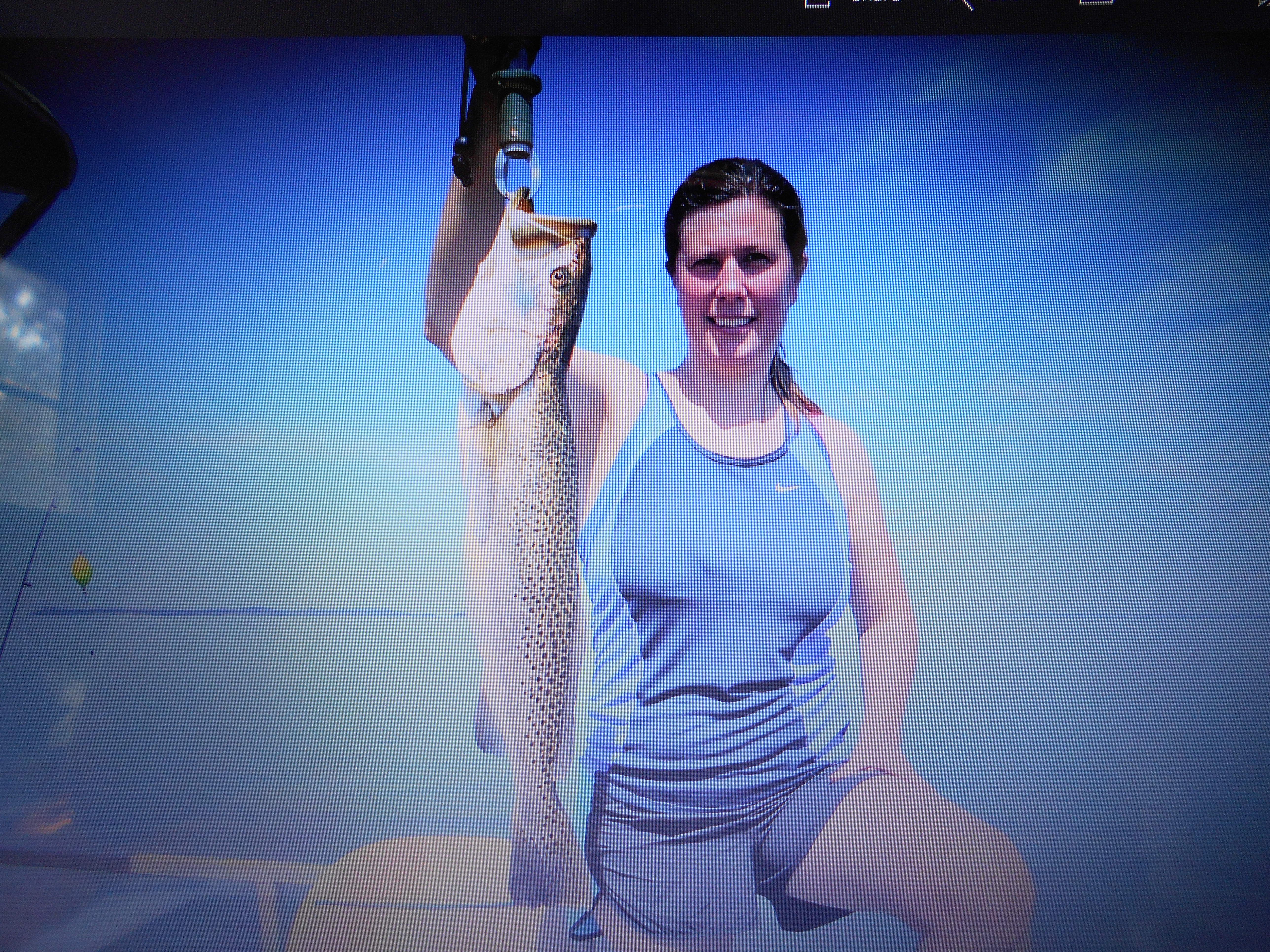 A 4 hour fishing trip for 1 to 5 folks is $350. 5 people is the maximum. I'll provide all the fishing gear you'll need and fishing license too,then fillet your catch back at the dock . Call me at 352-221-5463 and schedule a trip. Capt. Dan
Below is our pontoon boat with lots of room and a smooth and quiet Yamaha 4 stroke.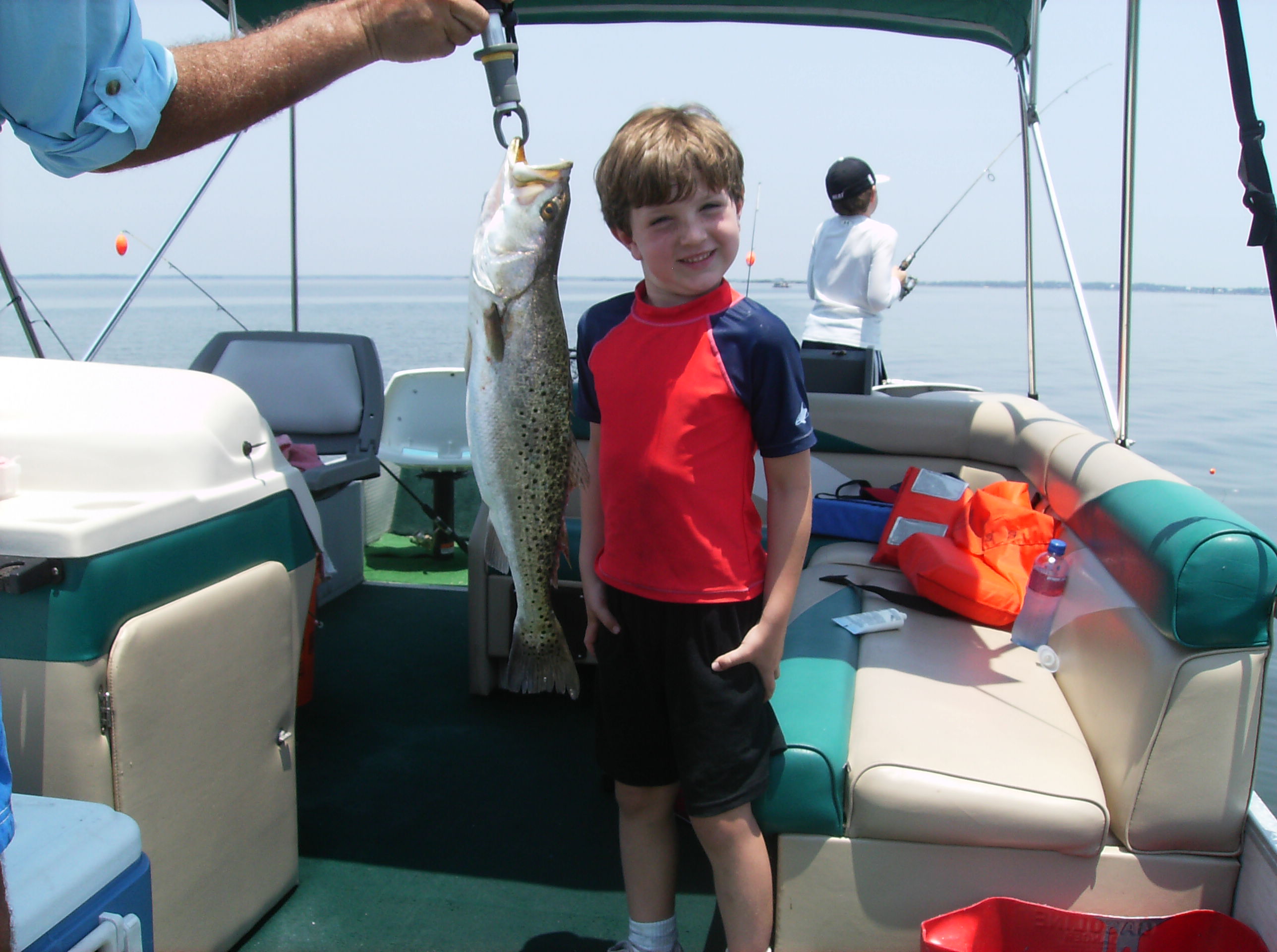 Above, 6 year old Will Wertenberger stands next to his 22.5in. seatrout as father Nevin holds it for photo.