,
Rain , rain, and more rain. I believe it's rained every day this past month of July. Not just here in Cedar Key Florida, but all over the Southeastern U.S. That means a lot of fresh water draining down thru the rivers and streams to get to the Gulf of Mexico. Cedar Key is 12 miles south of the Suwannee river and all that water spills out of the mouth and then washes down to color the water here in Cedar Key. It is a dark brown. Just like I like coffee. Good and rich and brown. When we do get out among the keys to fish the trout are still biting pretty good and redfish are still patrolling the oyster bars n good numbers. For some reason, the dark colored water doesn't hurt the fish bite so much that we can still go home with a bag of fillets. It just looks like a river instead of the inshore waters of the Gulf of Mexico. It's really nothing new, happens every time a big rain comes along. The Suwannee fills up over its banks and spills out and then with the north to south current of the Gulf, it all washes down here first. The water here will come back to it's beautiful green when it stops raining for a week or so. Folks, I just obtained 7 new reels and laid down new carpet on my 24ft. pontoon boat. There is a big bimini top to cover you up when the sun gets hot and comfy fishing seats too. I can take your family of 5 out for a 4 to 5 hour fishing adventure for $350. I'll fillet all your catch back at the dock and slip them into ziplock bags and fresh ice to keep them extra fresh. Eat them that evening, they always taste better when you catch 'em yourself. Please call 352-221-5463 and we'll arrange your adventure. thanks, capt. Dan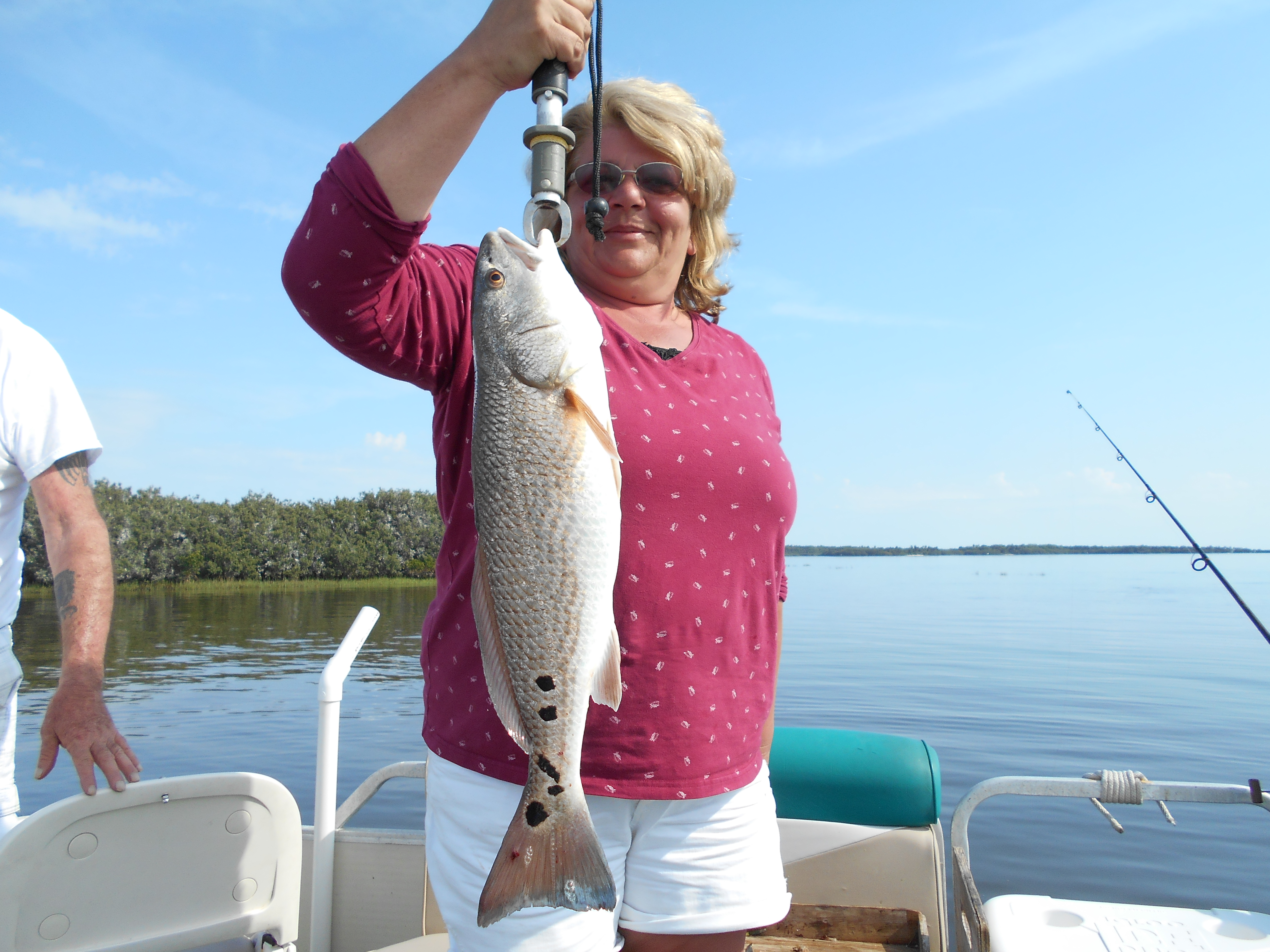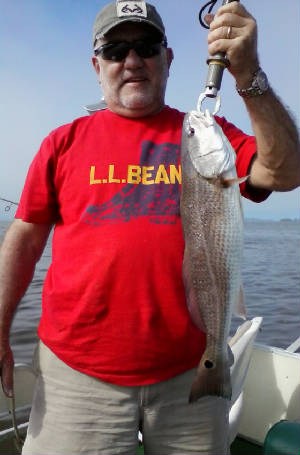 Mitch Wilburn from Knoxville, Tenn. with a 24in. redfish
Below is Kate from Alaska with a 26.5in. trout.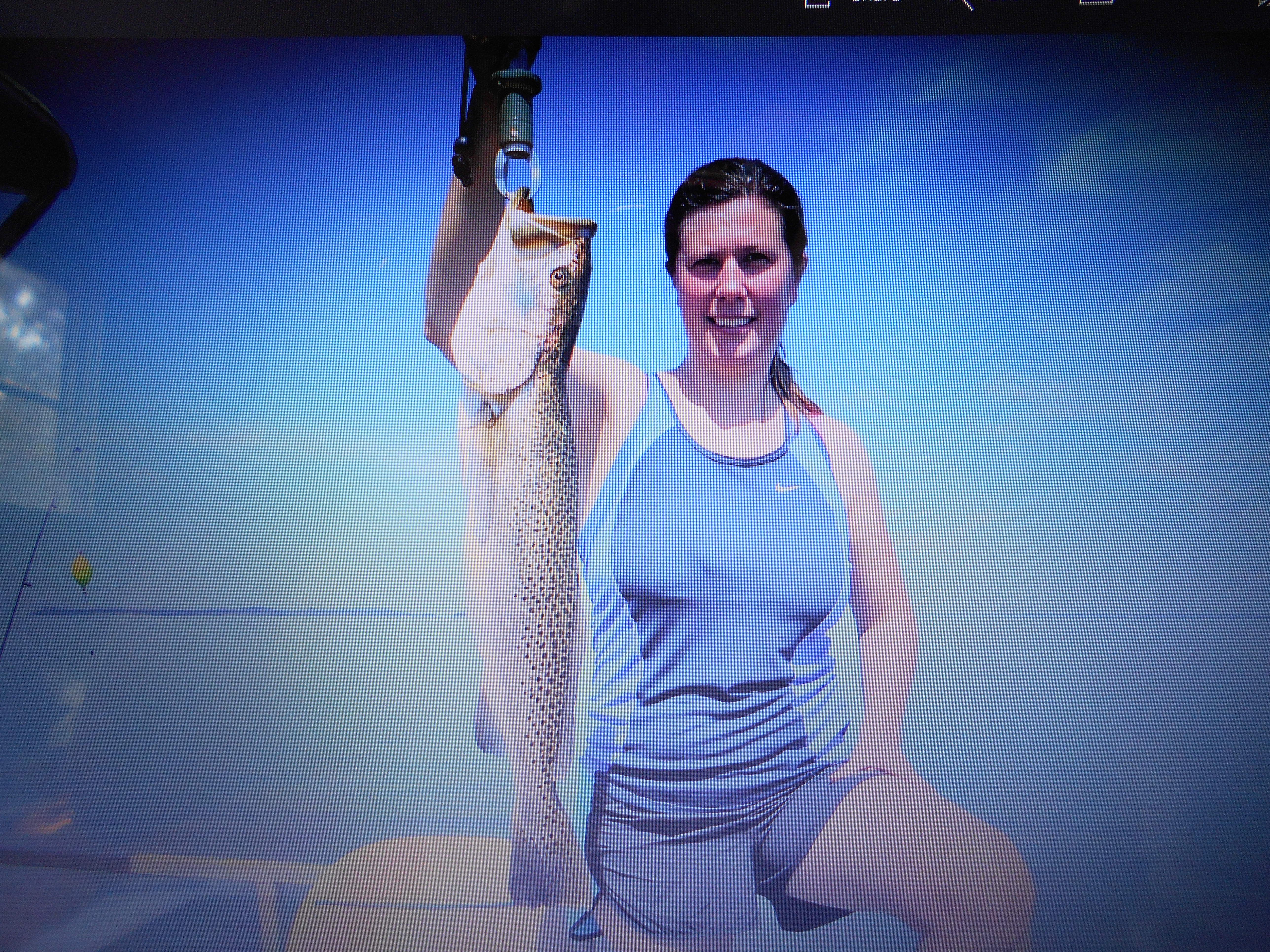 A 4 hour fishing trip for 1 to 5 folks is $350. 5 people is the maximum. I'll provide all the fishing gear you'll need and fishing license too,then fillet your catch back at the dock . Call me at 352-221-5463 and schedule a trip. Capt. Dan
Below is our pontoon boat with lots of room and a smooth and quiet Yamaha 4 stroke.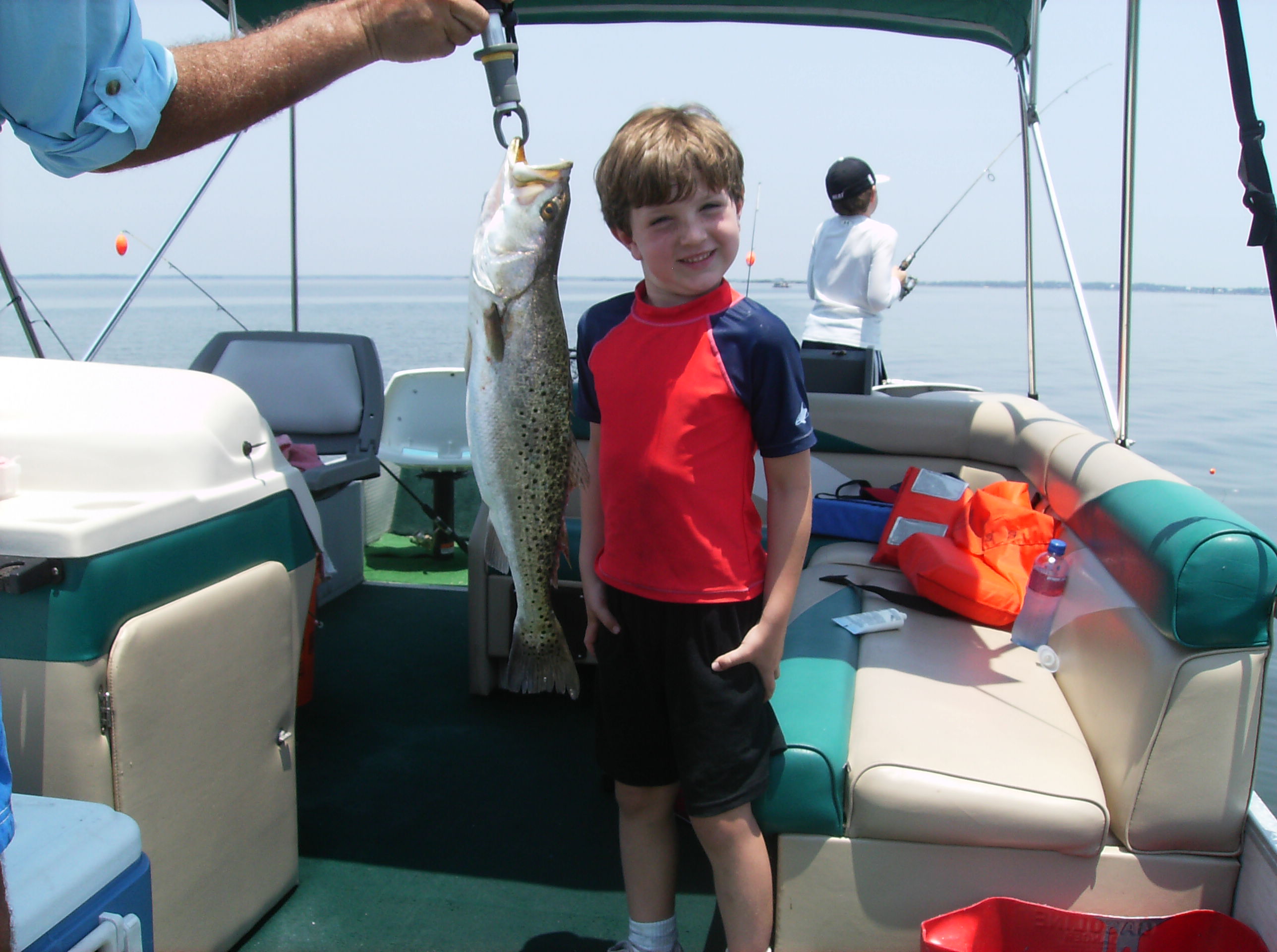 Above, 6 year old Will Wertenberger stands next to his 22.5in. seatrout as father Nevin holds it for photo.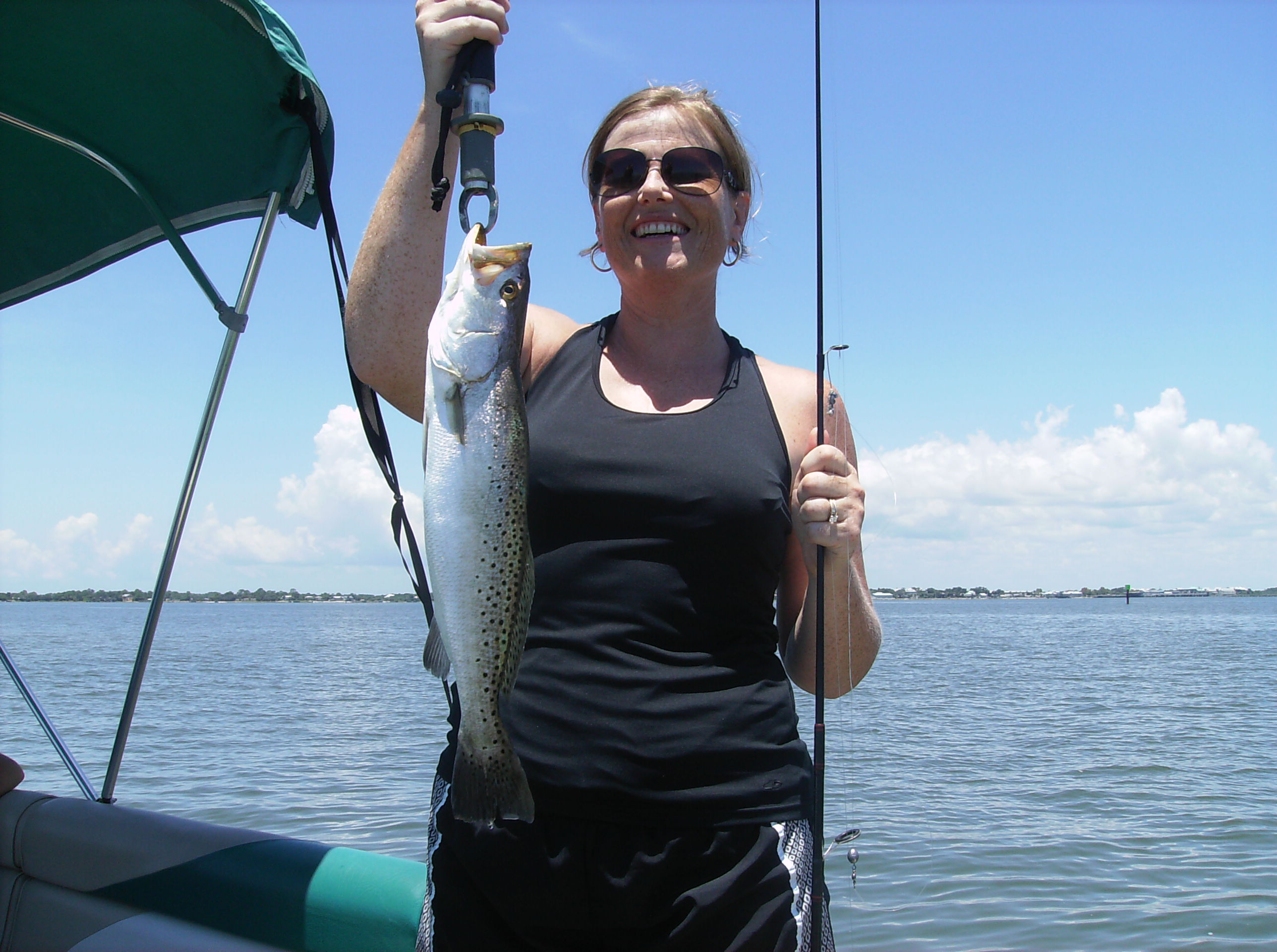 Above, Fionnuala San Juan makes the Irish proud with her big trout
Come fish with me aboard a spacious 24ft pontoon in the unspoiled fishing grounds of Cedar Key Florida.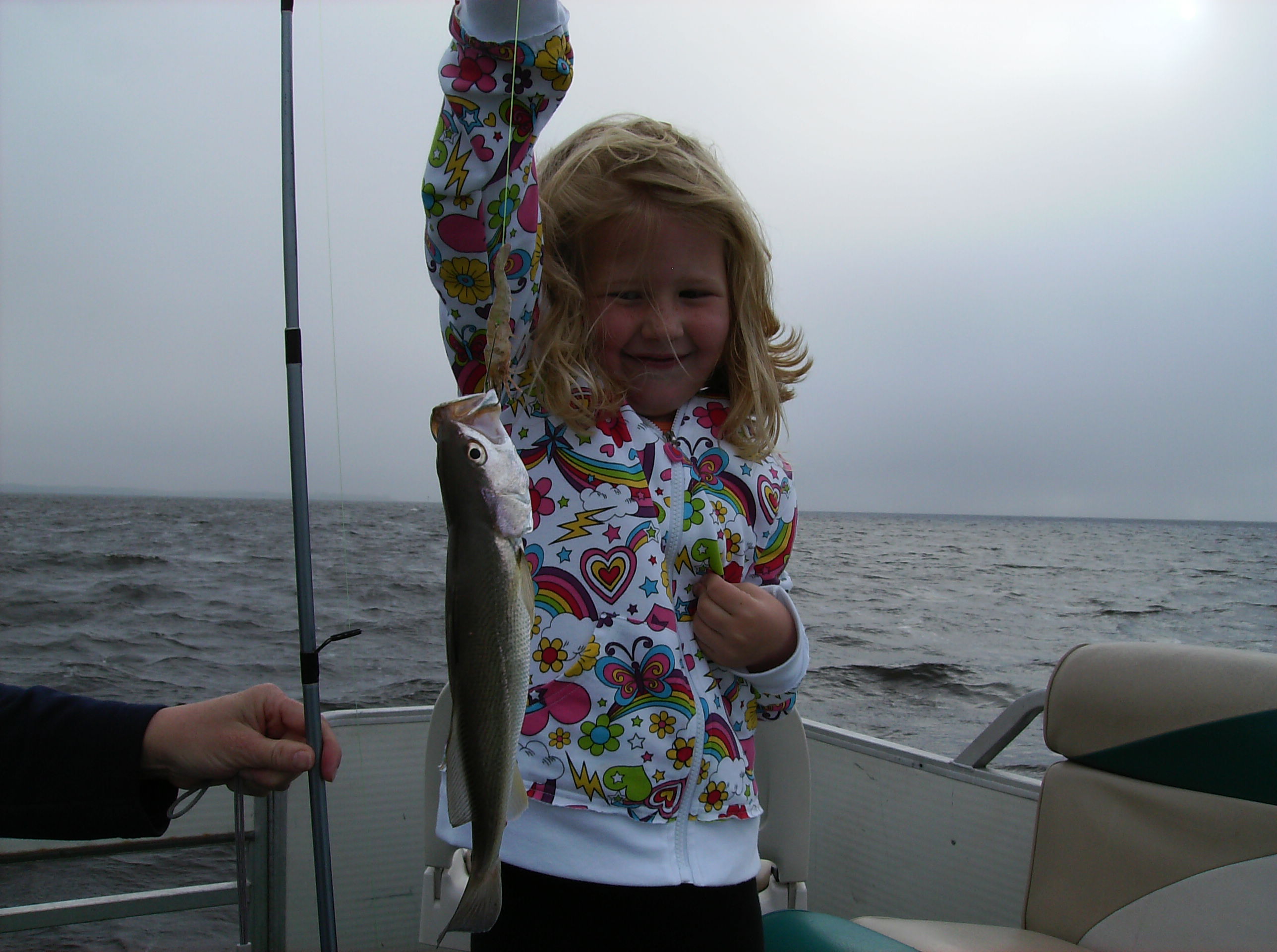 everybody catches fish
Below is your captain holding up a 26.5in redfish.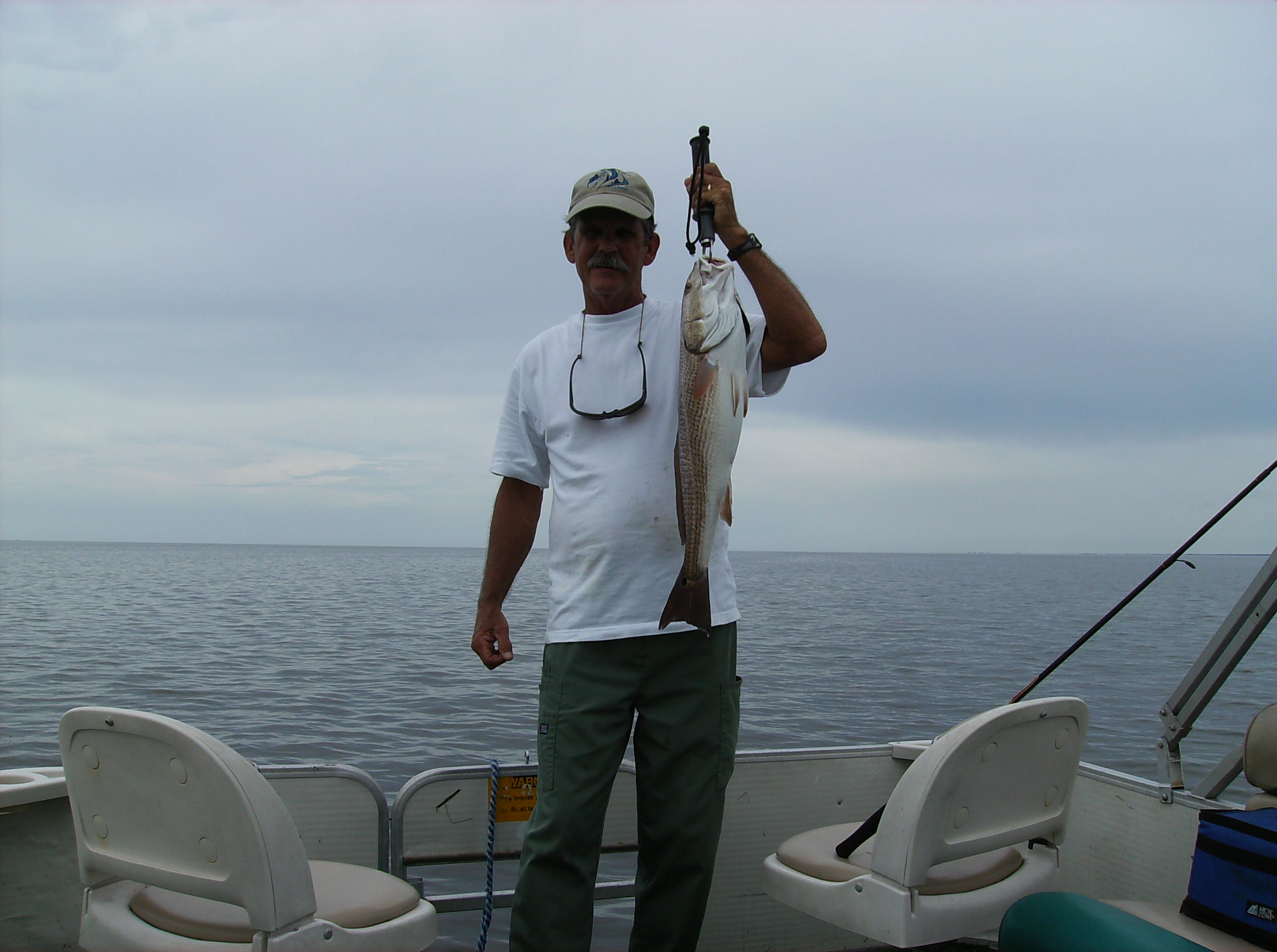 click 'Activities'on URL for recent fishing tale w/pics
Stay in luxury overlooking Cedar Key backwaters at 'Old Fennimore Inn'
A Red too big. We had to release Don Hyland's redfish after this pic. It was 1 in. over the legal limit of 27in.

Above, Doug Cole of Chiefland, Fl. holds up a 38in. bullred he caught on warm day. A quick picture and measurement and I slipped him back into his world to breed some more.

Bob Seguin hoists this 40 lb Drum for picture in one of my favorite inshore spots.

Authentic old Florida lodging at Cedar Key Bed and Breakfast